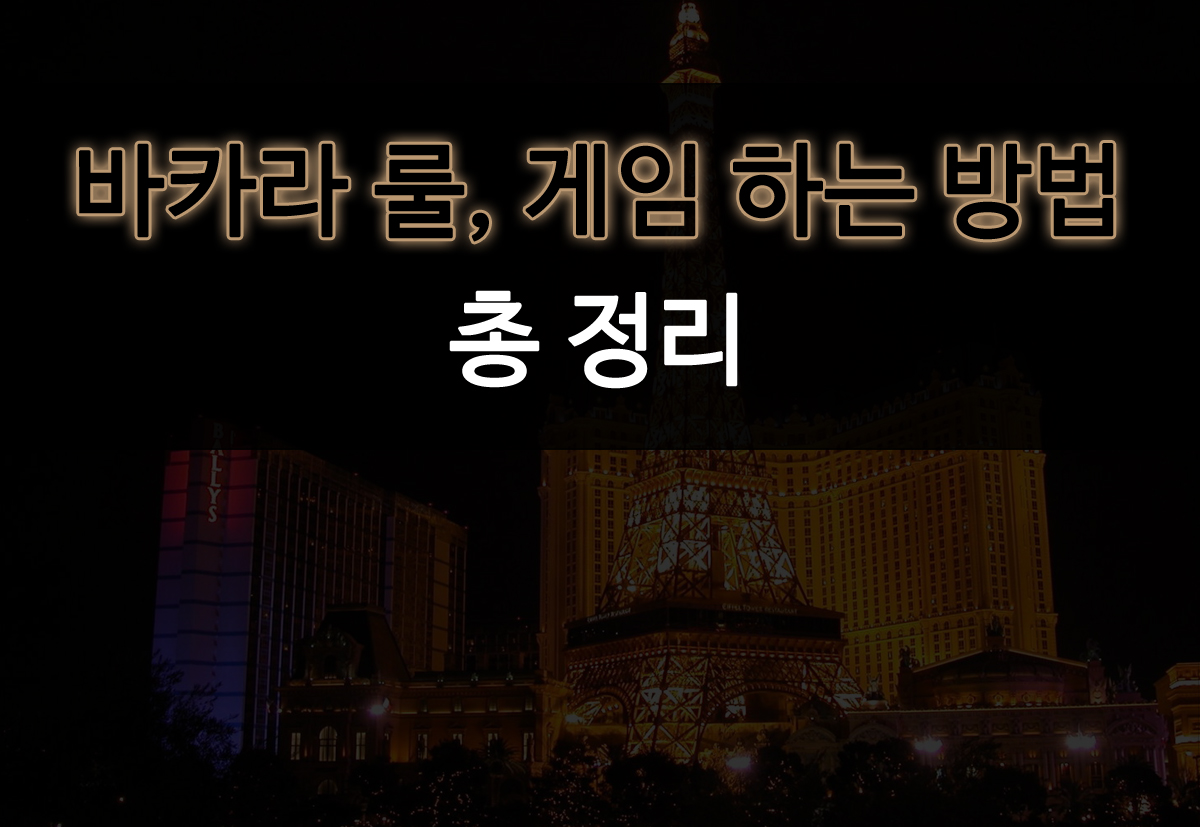 Baccarat rules, how to play the game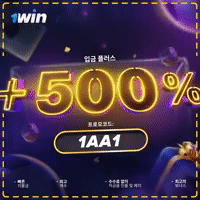 The rules of baccarat and how to play it are many online. But you don't need to know all/all the rules to play baccarat. Baccarat School will explain it more easily and clearly.
All you need to know about baccarat terms and slang 100% before reading the explanation. Please refer to the post.
So, let's get to the main topic, and I'll just tell you what you need to know.
1. Cards appearing in the game of baccarat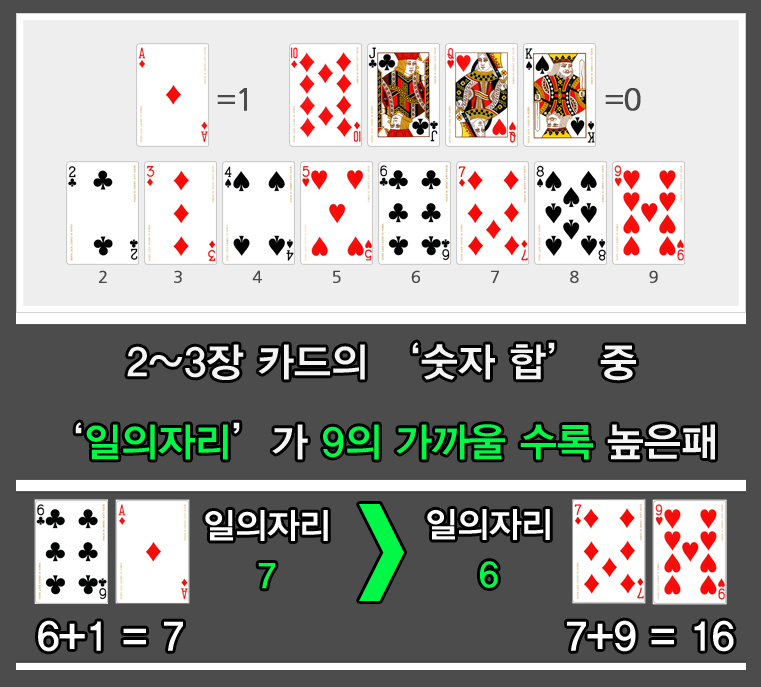 As shown in the image above, the baccarat game is played with 52 cards (DECK) consisting of cards numbered from 1 (=A) to 10 and picture cards (J, Q, K).
The most important thing is to remember only the important points of the sum of the cards.
It may be difficult at first sight, but in fact, if you know how to do addition and subtraction, you can master it right away.
2. Game progress order
Once you've mastered how to read the cards, it's now an easier game to play.
Prepare 52 cards (DECK).
After the given time (different for each casino), that is, the betting time
The dealer opens cards in the order of PLAYER/BANKER one by one from the deck.
The one with the highest 'one's seat' in the sum of 2-3 cards wins. (PLAYER or BANKER)
3. Must-Know Betting Areas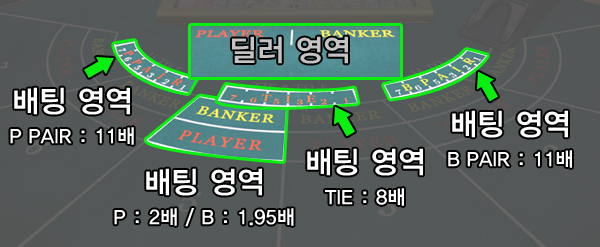 As you can see in the picture above, there are a total of 5 important betting areas.
Player: Double (player wins)
Banker: 1.95x (Banker wins)
Tie: 8x (draw)
Player Pair: Multiply by 11 (if the player has 2 cards of the same number combined)
Banker pair: 11 times (when two cards in the banker are combined with the same number of cards)
4. Additional Rules to Know
Sum of player's first two cards (one's place)
rule

In the case of 0-5
Received one more
For 6 and 7
No cards are taken (banker is taken on a case-by-case basis)
For 8 and 9
No card received ( At this time, the banker also cannot be received )
Sum of Banker's first 2 cards (one's place)
Rules for not accepting cards
for the rest

card received

3 days
Player 3rd Card: 8
4 days
Player 3rd card: 0,1,8,9
5 days
Player 3rd card: 0,1,2,3,8,9
7 days
Play against the banker without taking player cards
For 8 and 9
The player and the banker both receive cards and decide the winner
5. Recommended Online Baccarat Sites
Due to the aftermath of the corona, many sites are suffering from financial difficulties, and eating and running is becoming more frequent. It is clear that partial eating and bouncing will continue targeting users who are good at earning money even if they overcome financial difficulties, as if it is easy once and not difficult twice.
It's a financial problem, and it's not our alpha, but it's a very funny situation that I have to think about using a safe site considering my position like this. So, in the sense of holding a site that guarantees currency exchange and continuing to go, the site I recommend is BC.Game.
In Korea, it was launched in June 2016, acquired a license in Curacao , Philippines, and has a history of subscribing to bookmaker insurance worth 30 billion from a bookmaker.
It is a multi-platform betting site that supports all sports, casinos, and slots. It does not provide casino-specific events more than casino-specialized private sites, but the event combination for each product is evenly good, and above all, if it is not a two-way bet, whether it is a few thousand or a few hundred million, there are pods in the betting pattern. I don't catch it , and I think it's the most merit to exchange other money unconditionally .
A lot of money is pouring into the overseas betting site KRW.
Related article